Sage 300 ERP
See your business in a new way
If your company wants to compete in today's fastpaced business arena, you need to control costs in order to maximize profitability. Sage 300 ERP is a comprehensive business management solution designed to keep your total cost of ownership low by supporting multiple technologies, databases, and operating systems. Available in multiple editions, Sage 300 ERP gives you the opportunity to add users and adopt greater functionality as your business grows and offers built-in support for multiple languages and multicurrency transactions, so your business can comfortably reach around the globe.
Sage 300 ERP contains the power and tools to help you see your business in a new way so you can improve productivity, envision success, and accelerate growth. It's time to turn your business dreams into reality with the real-time visibility, collaboration, and innovation you need to succeed.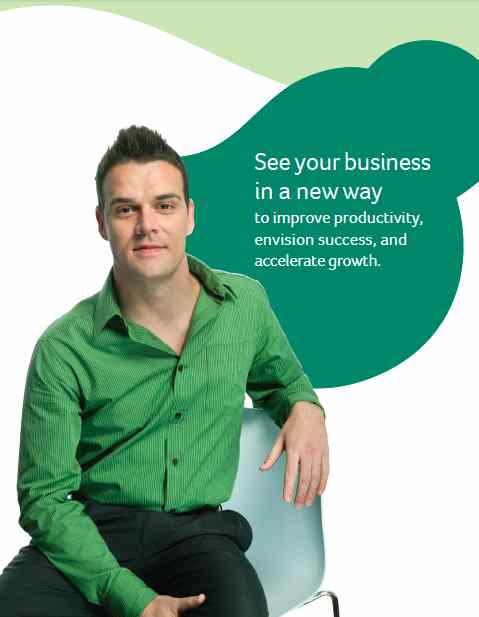 ---
---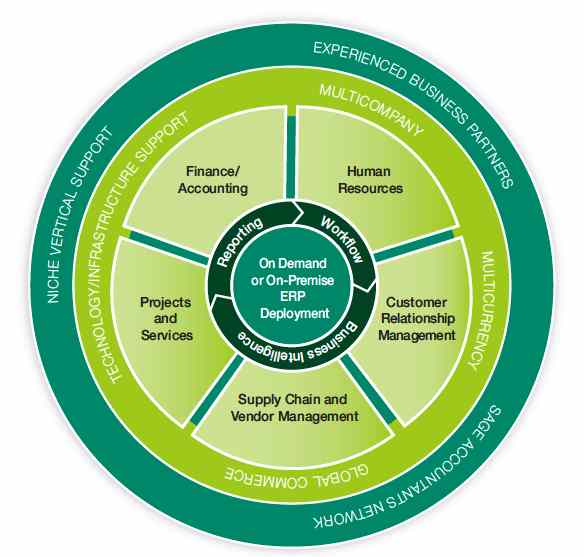 ---
One Solution Provides a 360º View of Your Business
Our rich history of innovation and growth has enabled us to build a portfolio of products and services widely recognized for ease of use and low total cost of ownership. Sage 300 ERP connects your entire operation with a single, integrated solution that provides you with greater visibility, making it easier to share information and communicate. Over 45,000 mid-market businesses across 150 countries around the globe use Sage 300 ERP solutions to unlock potential, reduce costs, and improve performance.
---
Improve Productivity
Motivated, focused, empowered, productive, and efficient people move your company toward success. That's common knowledge. The difficult part is finding the right balance between allowing your people to work the way they want and capturing the key financial data you need to remain compliant with government regulations and auditing controls. Designed to help you get more done, more quickly while connecting information and streamlining processes—Sage 300 ERP helps you stay compliant while fuelling the individual and teamwork that is needed to take your business forward.
Along with an intuitive solution that people get, so they want to use it, Sage 300 ERP offers mature, proven functionality that automates financial management and business operations; including distribution, services, CRM and project management. By ensuring all your business processes work together efficiently, you can increase performance, create customer loyalty, and improve relationships with partners and suppliers.
---